The Jewelry Design
We at Rubicon emphasize design and quality on the same level.
Our talented designers are able to create any style and trend our customers require from a simple commercial design to a contemporary or classical style.
We create first a hand sketch, from there, it will become a computer generated illustration.
Once the customer decided to create the design, the CAD designer will make a CAD file from the illustration and produce a file that can print a master or it also can be used to make a handmade master in wax or metal according to the requirements.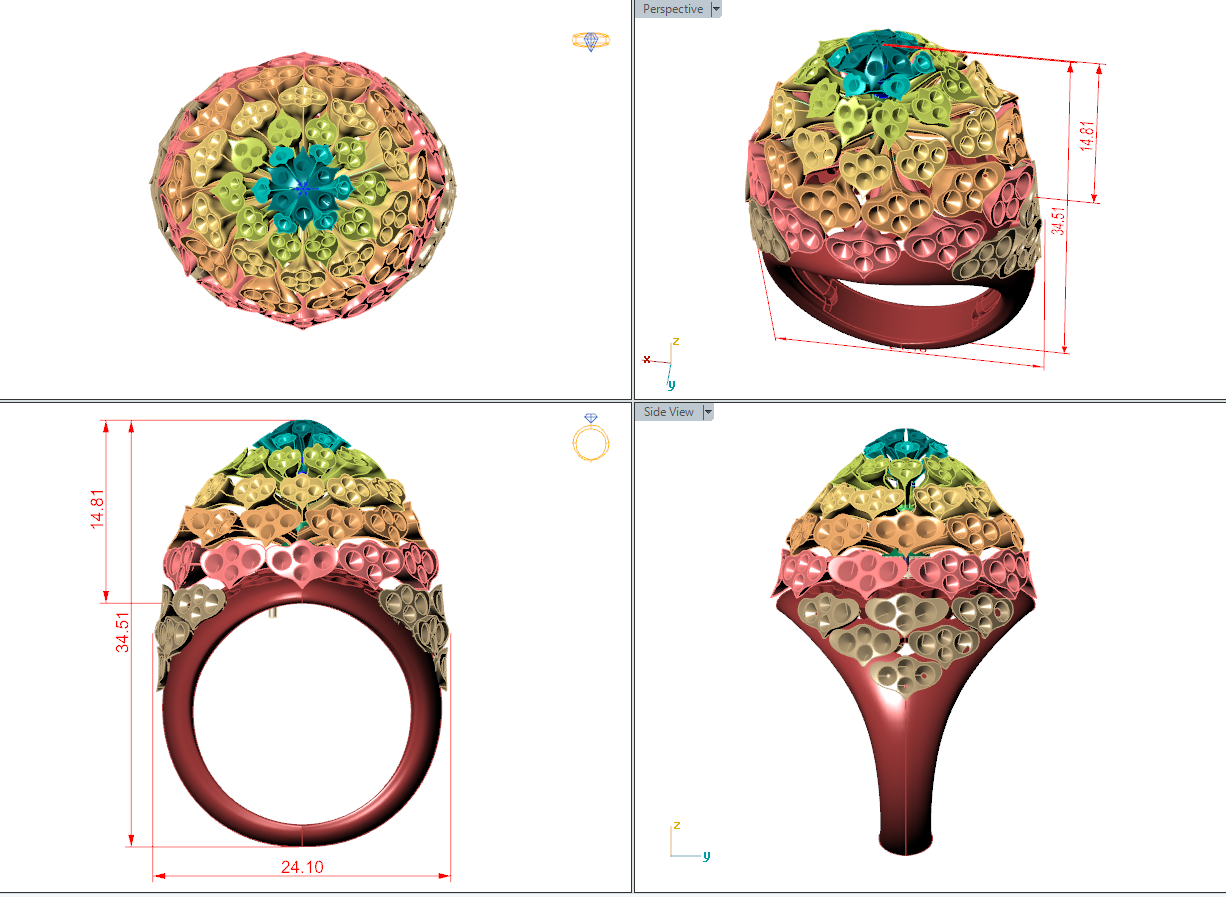 3D PRINTING and 3D SCANNING
As part of the design process 3D technologies have taken an even more important place thanks to its precision as well as its rapidity. Our creative minds are still here!!! but we new tools, we can help cater your needs faster than ever.
We are equipped with an
Ultra HD 3D scanner
to scan stones, jewelries or almost anything.
We are also equipped with an
Ultra HD 3D printer
using both hard resins as well as castable resins which means we can design, print and direct cast without having to make a silver master or a mold.
RUBICON © 2011 | ALL RIGHTS RESERVED